The Documentary is now available on DVD and streaming platforms.
"…bristles with the excitement of discovery…It refreshes the eyes and the mind." (A.O.Scott, NY Times)  
"One of the best aspects of the documentary is the beautiful and stirring score by Damian Scholl." (Fiona Underhill, Moviejawn)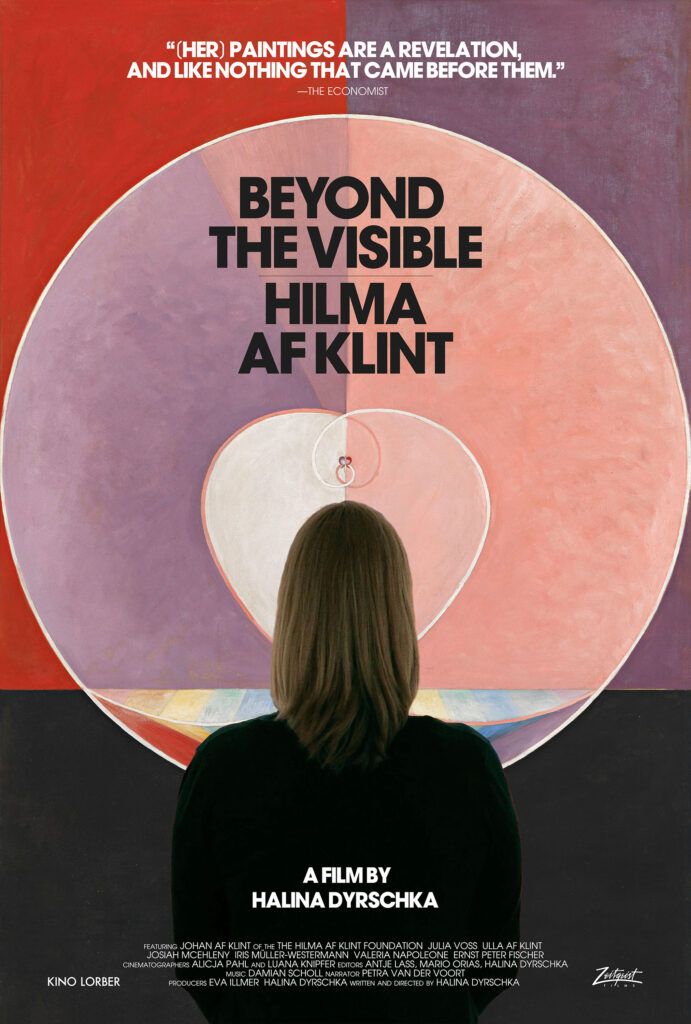 Beyond the Visible – Hilma af Klint is Critics' Pick of the NY Times
The first abstract artist was a woman – Hilma af Klint. Misjudged and ignored for more than a century, she is now shaking the art world with her mind-expanding oeuvre.