by Damian Scholl
Contemporary Music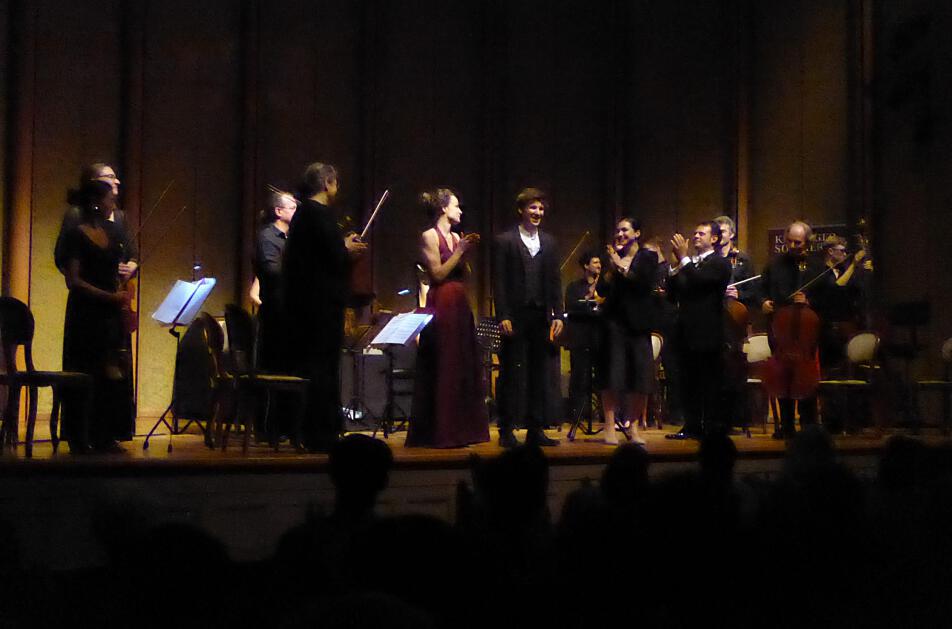 Damian Scholl @ Kissinger Sommer 2019
Orfeo Reflections for mezzosoprano, harp (with live electronics), chamber orchestra and playback (110 min.)
For Orfeo Reflections, commissioned by Kissinger Sommer, I took pieces out of C.W.Gluck's famous opera "Orfeo ed Euridice" in which only Orfeo appears. These I rearranged and embedded into my own compositions.
This way I tell the story of someone who has lost the love of their life. With Orfeo we go through various stages of mourning – tender longing, nervousness spiralling into dementia, darkness of depression, defiance, and in the end a sense of closure.
More stagings soon to be announced.
Coming Soon
Idumea revisited for string quartet
Performed by Formalist Quartet
Ghostbird for clarinet, violin and piano
Performed by Katharina Giegling (violin), David Kindt (clarinet), Helge Aurich (piano)
Phasen for large orchestra
performed by WDR Funkhausorchester, conducted by Mariano Chiacchiarini
The pursuit of beauty for piano
performed by Julia Kammerlander
Von Windfarben und leisen Geburten
performed by ensemble 20/21, conducted by David Smeyers
…est un fleuve tranquille for violin solo
performed by Sarah Saviet
Once I sat and listened for southasian and western instruments
performed by AYE youth ensemble, conducted by Peter Veale
List of contemporary works by Damian Scholl
Solo
…est un fleuve tranquille for violin
The pursuit of beauty for piano
mon rêve familier for singing cellist or singer and cello
Ins Weite for cello
Mondschein-Widerschein – quasi una fantasia for piano
Duo
Fantasia for two violins
Intimacy for violin and piano
Thar for alto saxophone and piano
Into the abyss for harp and cello (both with live electronics)
Trio
Ghostbird for clarinet, violin and piano
Eyes closed for alto saxophone, trombone and harp
fever for clarinet, viola and cello
Quartet
through a bell I hear your voice for violin, fiddle, harp and clàrsach
Idumea revisited for string quartet
whereto for saxophone quartet
Large ensemble
Orfeo Reflections for mezzo, hrp. (+ live electronics), 6 vlns, 2 vlas, 2 vc, 1 db, playback
Ins Freie
Von Windfarben und leisen Geburten
Once I sat and listend for southasian and western instruments
r1o9n6d8o
Orchestra
Phasen
…and see the flaming skies
they shall have stars at elbow and foot
circle of the phoenix