Whale Song was commissioned and performed by WDR Funkhausorchester, conducted by Frank Strobel. Recording of the premiere in April 2022.

Mon rêve familier –
for singing cellist
performed by Janina Ruh, released on her Album MON RÊVE FAMILIER
Orfeo Reflections -

commissioned by Kissinger Sommer, 110 min.
A reinterpretation of Gluck's "Orfeo ed Euridice" for mezzo, harp and chamber orchestra.

Lena Belkina (Mezzosoprano), Lucie Delhaye (harp and live electronics), Kammerorchester Bad Brückenau, Andrea Sanguineti (Conductor).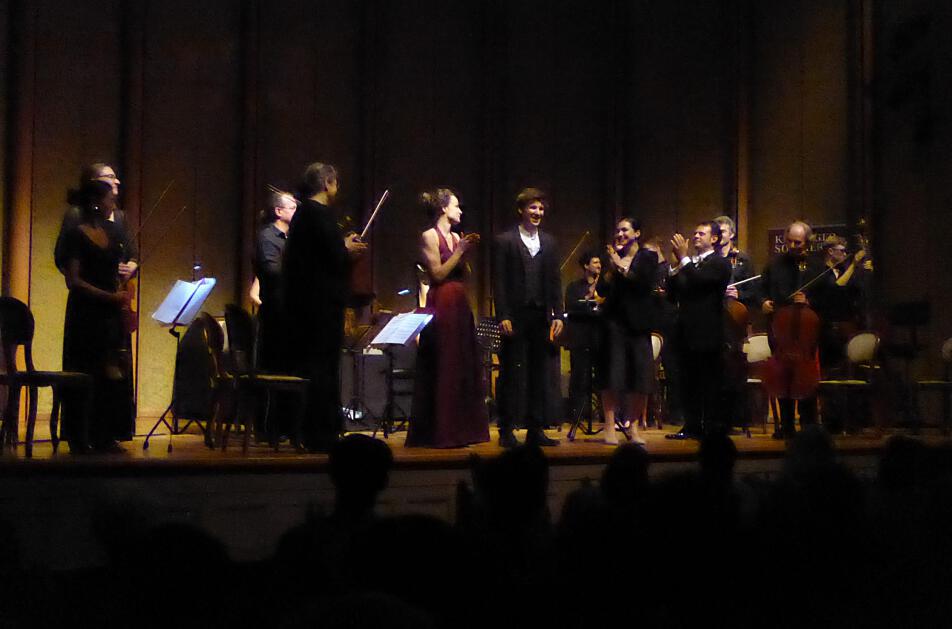 Idumea revisited -
for string quartet
performed by Formalist Quartet
Ghostbird -
for clarinet, violin and piano
performed by Katharina Giegling (violin), David Kindt (clarinet), Helge Aurich (piano)
Phasen -
for large orchestra
performed by WDR Funkhausorchester, conducted by Mariano Chiacchiarini
The pursuit of beauty -
for piano solo
performed by Julia Kammerlander
Von Windfarben und leisen Geburten
commissioned by Deutschlandfunk, performed by ensemble 20/21, conducted by David Smeyers
Once I sat and listened -
for southasian and western instuments
performed by AYE youth ensemble, conducted by Peter Veale
List of concert works
Solo
…est un fleuve tranquille – violin solo
The pursuit of beauty – piano solo
mon rêve familier – singing cellist or singer and cello
Ins Weite – cello solo
Mondschein-Widerschein – quasi una fantasia for piano
Duo
Fantasia – two violins
Intimacy – violin and piano
Thar – alto saxophone and piano
Into the abyss – harp and cello (both with live electronics)
Trio
Tableaux – clarinet, violin and cello
Ghostbird – clarinet, violin and piano
Eyes closed – alto saxophone, trombone and harp
fever – clarinet, viola and cello
Quartet
through a bell I hear your voice – violin, fiddle, harp and clàrsach
Idumea revisited – string quartet
whereto – saxophone quartet
Large ensemble
Orfeo Reflections – mezzo, hrp. (+ live electronics), 6 vlns, 2 vlas, 2 vc, 1 db, playback
haunted chambers
Ins Freie
Von Windfarben und leisen Geburten
Once I sat and listened – southasian and western instruments
r1o9n6d8o
Orchestra
Whale Song
Phasen
…and see the flaming skies
they shall have stars at elbow and foot